July SIM Austin Meeting: AI – Beyond the Hype at Chez Zee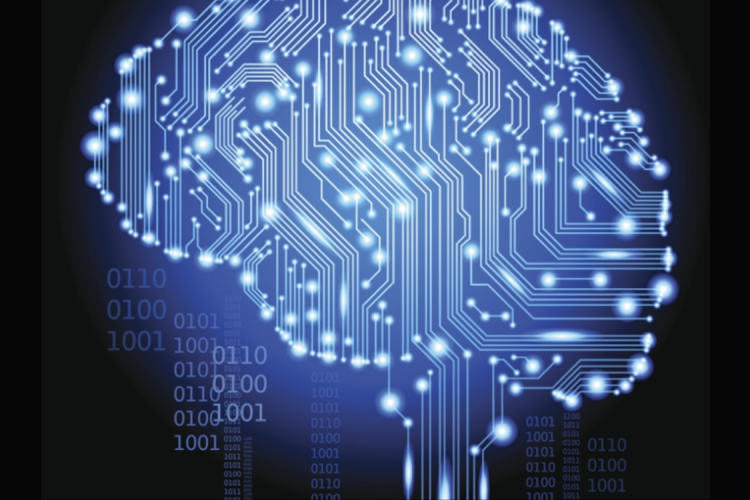 We hope you were able to join us on July 12th at Chez Zee and take part in the discussion on AI and it's potential to disrupt our businesses and entire industries. We were fortunate to have Sridhar Sudarsan, CTO for IBM Watson, lead the discussion and guide us on what we can do to prepare for AI.
Save the Date
August SIM Austin Top Golf Happy Hour – Sponsored by Victory Karma
Tuesday, August 14, 2018
Join the SIM Austin chapter for a summer happy hour at Top Golf!  Dust off your game and prepare for our 2018 STEM Charity Golf Tournament while enjoying food, drinks, and great conversation. We've reserved several bays for unlimited play and will have free surface parking and complimentary valet on site.
DATE / TIME: Tuesday, August 14, 2018; 6:00 – 8:00 PM
LOCATION: Top Golf, 2700 Esperanza Crossing, Austin, TX 78758 (map)
REGISTER at: SIM Austin Top Golf Happy Hour
FEE:
Current Paid Members: Free (included in membership dues)
Guests of Paid Members: Members have the opportunity to introduce prospective members at no charge. Please register your guests through the Eventbrite invitation and they will be included at no cost.
Friends of SIM – $25.00
Invite a friend or colleague to introduce them to the Austin SIM chapter. Thanks to Victory Karma for sponsoring this special event.
SIM STEM Golf Tournament – September 20, 2018
Support UT STEM freshmen by participating in the 2018 SIM Austin Charity Golf Tournament!
Support Local STEM Education!
Please join us for the It's Not About Golf – It's About STEM Education Charity Golf Tournament on Thursday, September 20, 2018. Proceeds from the tournament will be used to benefit incoming Freshman STEM students at the University of Texas.
Where: Avery Ranch Golf Club
When: Thursday, September 20, 2018
Times: 12:00 p.m. Registration; 1:30 p.m. Shotgun Start; 5:30 p.m. Dinner & Awards
Cost: $150 Individuals; $500 Foursomes
Register Today!: SIMSTEM2018
We will have special golf rules (i.e. Willie's Rules) for both the novice and experienced golfers making this an afternoon of unparalleled fun for everyone. We have the six best rules ever invented by a committee of one which will give everyone a chance at both our fabulous and average prizes!
Registration is Open for InnoTech Austin 2018 – October 2, 2018
InnoTech Austin, a premier technology conference, is celebrating 15 years in Austin.  Here are highlights of topics and tracks for this year:
Full day Data and Analytics track
Full day Security track
ISSA Security Track Luncheon
Austin DevOps & DevSecOps Summit
IT Leadership & Strategy
Cloud Technologies and Mobility
CIO Gala Luncheon
Women in Tech Summit
And more!
Also, the 21st annual IT Executives of the Year Awards will be presented.  If you are interested in nominating a deserving individual, Click Here.
LOCATION:  Austin Convention Center, Ballroom D, 500 East Cesar Chavez Street, Austin, TX  78701(map).
DATE:  Tuesday, October 2, 2018
For More Information and to REGISTER for InnoTech 2018 go to http://www.innotechconferences.com/austin/
Austin SIM Membership News!
2018 SIM Members
Thank you for your SIM Membership in 2018!  Soon it will be time to renew your membership for 2019. We look forward to providing more valuable programming in the coming year.
Not a Member?  Join Now!
Join the Austin chapter of SIM and collaborate with us on best practices, trends, and lessons learned.   We are interested in understanding what resources you need to be successful in your career as well so that we can align our events with the needs of our members.
Membership to the Austin SIM chapter includes membership in SIM National, the premier professional organization for top IT executives.
Sponsorship
If you know of a great vendor that you have worked with and can recommend their work to others, please contact Blake (blake.k.holman@gmail.com)
Have ideas for the newsletter or other news? Send any ideas, promotions, article links, book reviews, etc. to Karen Calvert, kcalvert@austinsim.org.
 2018 SIM Austin Executive Committee:
Vijay George (President), Jim Keeler (President-Elect), Kathy Wetzel (Treasurer), Wendi White (VP Programs), Anh Sellisen (VP Membership), Robert King (VP Member Engagement), Blake Holman (VP Sponsorship), Karen Calvert (VP Communications), John Burgtorf (Trustee), Bart Lauwers (Trustee), and Eric Hungate (Past-President)
Follow us on LinkedIn and Twitter!